The Virtual Tour was designed and developed by Mr. John W. Hopkins of San Angelo, Texas. Contents of the tour were provided by The EC-47 History Site (ec47.com) and Goodfellow Air Force Base.
The 17th Training Wing approved this program for on-line use, 4 December 2015.
EC-47 Replica and ARDF History Exhibit


Goodfellow AFB, San Angelo, Texas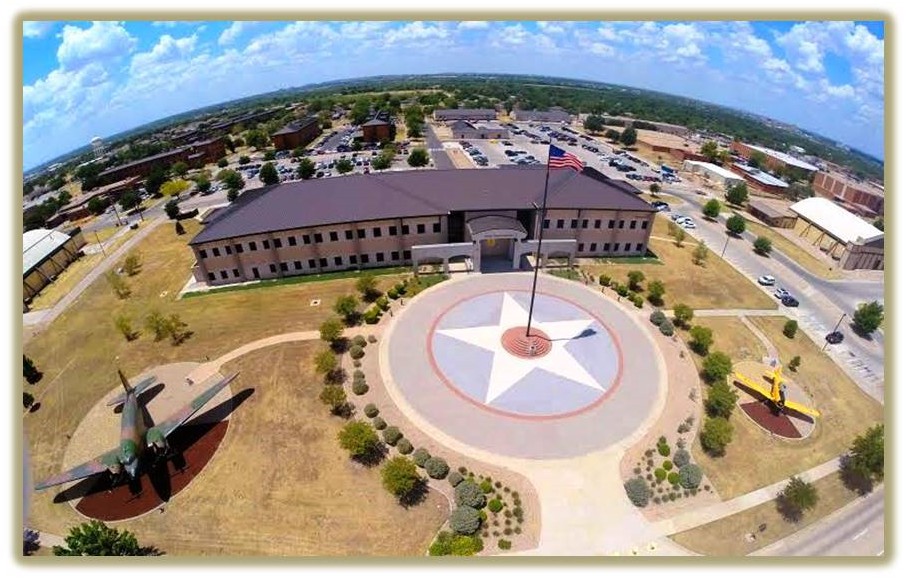 The United States Air Force owns the replica EC-47Q aircraft in the outside static display as well as the ARDF History Exhibit located inside the Norma Brown building, headquarters of the 17th Training Wing. The exhibit was a winner of the USAF Heritage Award in 2015.
Navigating the Virtual Tour
The tour opens to the Center view of the ARDF History Exhibit. (Press the F11 key on your computer for a full screen view.) Six views are available, shown as thumbnails in the upper right corner of the viewing screen. Move the slide-bar under the thumbnails to select any of views. To move around the exhibit, use the navigation tool at the bottom center of the screen, or click and hold the left mouse button.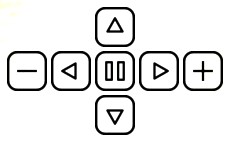 Moving the mouse pointer over the various text and graphics panels causes them to "cloud," indicating that a separate enlarged view is available. Click on the clouded panel, then use the mouse center wheel to zoom in or out. Click the X in the upper right corner of the graphic to return to the starting view position.
What's to See?
The Inside Center viewing position provides the widest possible view of the exhibit, but the monitors/slideshows and artifacts are only accessible from the viewing position directly in front of their physical locations. For example, the Monitor #1 slideshows are accessible only from the Inside Left viewing position. Likewise, go to the Inside Center position to access Monitor #2 and Monitor #3 slideshows and to view the items in the large display case. Shift to the Inside Right position for Monitor #4 slideshows and the video. The three Outside views allow you to "walk around" the aircraft.
The tour includes fifteen slideshows and a video. Clicking on one of the neon green monitor buttons will link to the corresponding slideshow directory, which displays all the slides as thumbnails. You may view the entire slideshow by clicking on a thumbnail of interest to enlarged the image or by clicking on the beginning slide and proceeding through the show at your own pace. Click the X in the upper right corner of the display to return to the original viewing position. Clicking on Monitor #4, green button 4, activates a 3:17 minute video showing the EC-47 on a simulated ARDF mission. Click the X in the upper right corner to return to the original viewing position.
Click HERE to begin the virtual tour.
For information regarding the design and construction of the exhibit, click on the links below: