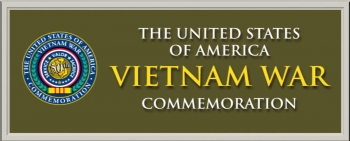 The EC-47 History Site was officially welcomed as a 50th Anniversary Commemorative Partner with the United States of America Vietnam War Commemoration on May 18, 2015. Click on the banner for a list of objectives. The first event report is now available in the Vietnam War Tribute menu item.
Welcome to the NEW EC-47 Website!
Our Mission: To compile, preserve, and disseminate a complete and accurate history of the EC-47 aircraft and its role in the Vietnam War, based on contemporary squadron histories and other official documents and enhanced by contributions from the veterans who flew and maintained the aircraft.
This website is an ongoing project.
Please check back frequently for updates.
Click Here
To Visit The Original J.C. Wheeler Archive Site