The Weyandt-Eddy Memorial Plaza Dedication Ceremony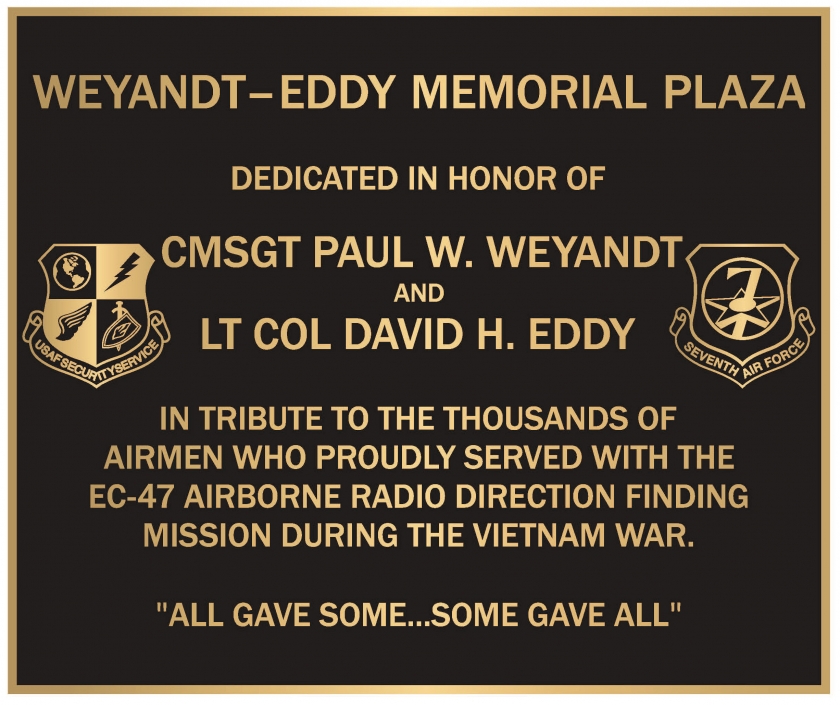 25 March 2022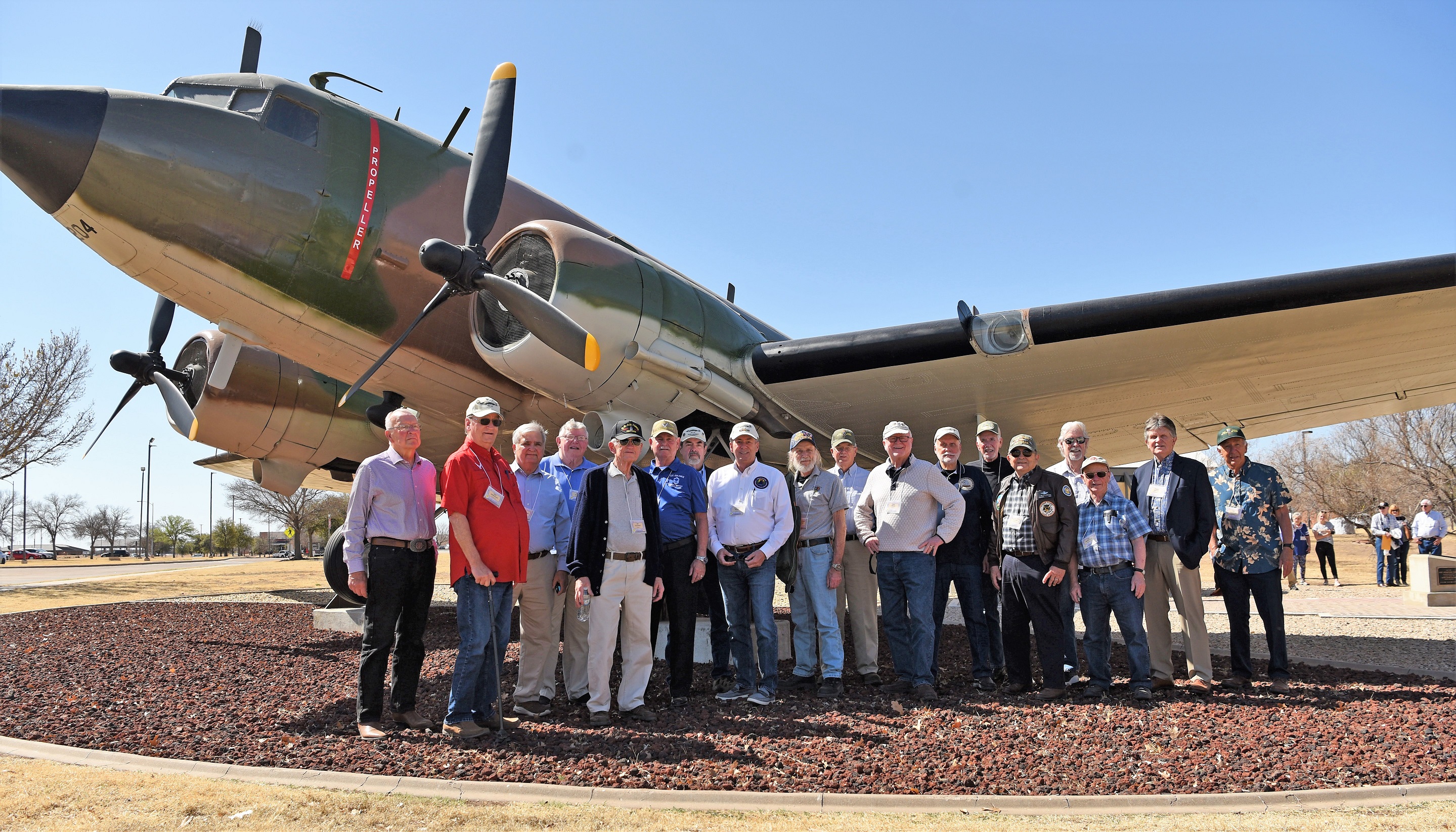 Afterwards, EC-47 veterans gathered at the Goon.

◊ Click HERE for pix of all the action, posted on our companion website.


28 April 2022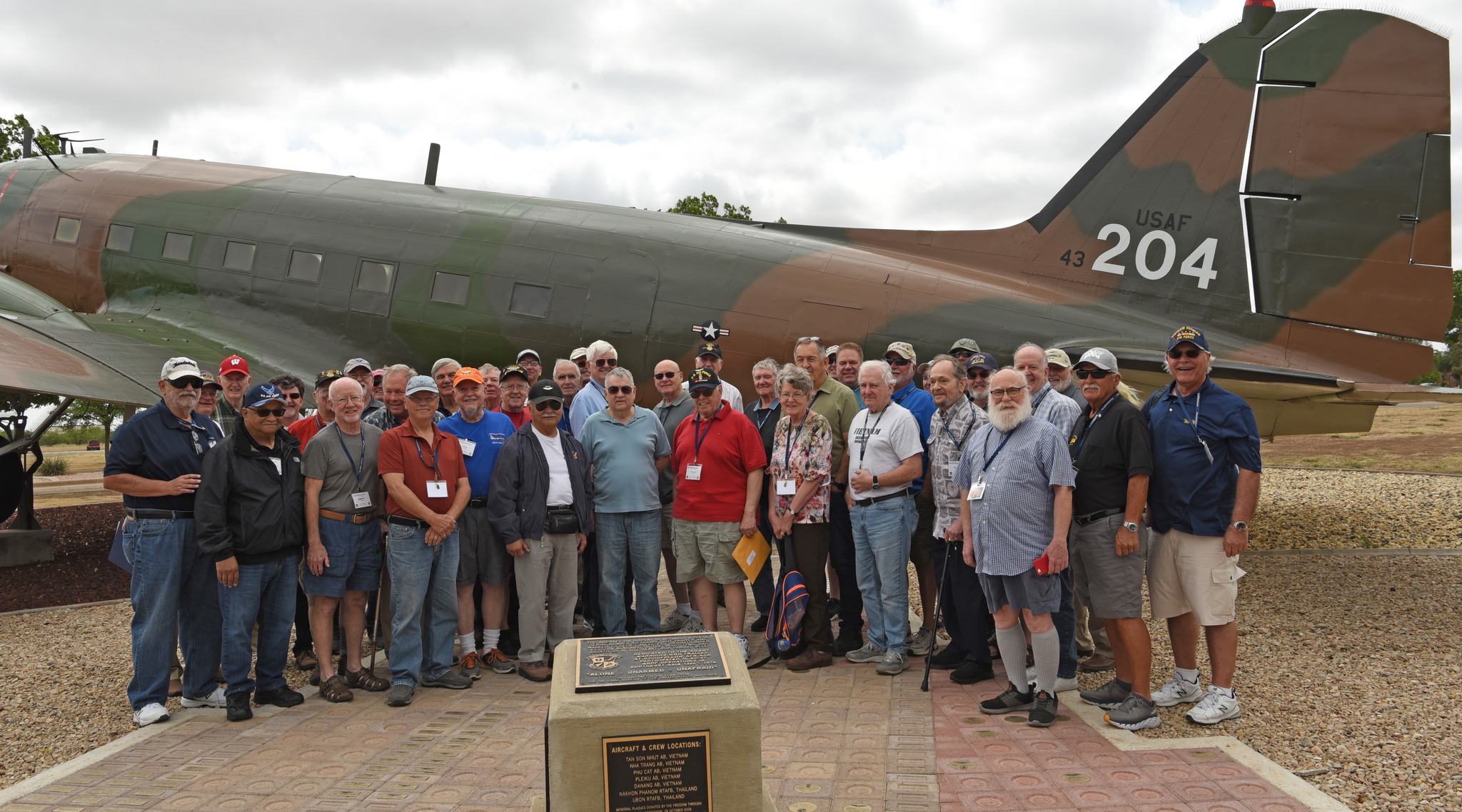 Another veterans group gathered at the Goon. These are ex-Vietnamese linguists, better known as Doggers, celebrating their annual "Fall of Saigon Pary" (FOSP) in San Angelo. A few of these guys were in the EC-47 program, but most flew on other platforms—RC-135s or C-130s, or worked on ground sites. Click HERE for more of their event photographs.
The Weyandt-Eddy Memorial plaza is dedicated to all veterans. If your group is interested in holding a ceremony at the plaza, contact us!